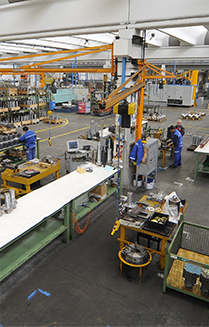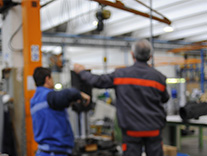 LEADER IN THE PRODUCTION OF HYDRAULIC SWIVEL JOINTS SINCE 1974
ALA OFFICINE SPA has been designing and manufacturing hydraulic swivel joints for earthwork machinery, crane trucks and hoisting, aerial platforms and many other sectors for 45 years, from the naval marine sector to the industrial and metal sectors.

High quality turning joints with extremely high added value

Constantly in search of the most advanced solutions and materials

Modern and efficient company management

Top of the line technology tool machines and systems

Highly qualified, young and enthusiastic personnel
ALA OFFICINE SPA is an undisputed leader in Italy and a reference company all over Europe and North America in the turning joints market.

In order to always provide a complete service, the company integrates its hydraulic swivel joints with electrical swivel collectors suitable for any type of signal: power, analogue, digital and CAN BUS.

ALA OFFICINE SPA: the way of excellence.
HIGH QUALITY ROTATING HYDRAULIC JOINTS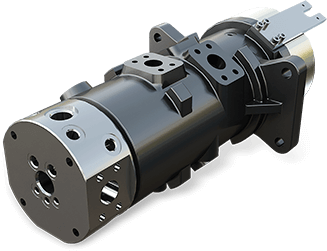 Constant commitment to technical research and the use of top-quality raw materials enable ALA OFFICINE SPA to offer high-performance rotating hydraulic joints with a level of quality that meets the new requirements of the market.

The wide range of products and an efficient pre- and post-sales technical assistance service are the hallmarks of the company and the means by which it meets the needs of clients in multiple sectors.
DISCOVER THE PRODUCT