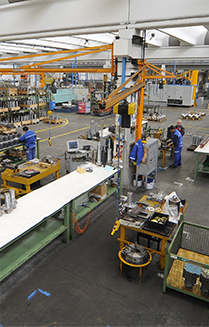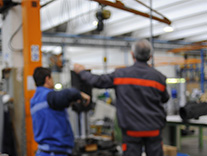 HYDRAULIC SWIVEL JOINTS
Manufacturing of high quality hydraulic swivel joints
At the base of the ALA OFFICINE SPA construction philosophy lies the constant commitment to making hydraulic swivel joints which increasingly meet the needs of the market, to the continuous technological development of our products and to maintaining the high quality standard which has always set the vast range of ALA swivel joint apart.

Fundamental characteristics of each ALA swivel joint are the use of high quality material and components, the painstaking grade of production and a complete technical service package both pre and post sale. ALA OFFICINE SPA has a wide range of products that can work with operating pressures of up to 550 Bar, multi-passage swivel joints, combined solutions with several types of fluids and complete with electrical applications suited for any type of use.

All of this contributes to our goal for the last forty years: to meet the most varied needs of the customer in the most diverse range of fields of application.