ALA OFFICINE SPA
Località Ponte del Cantone, 5
25010 Pozzolengo (BS) - ITALY

Phone: +39 030 918223
Telefax: +39 030 918576
info@alaofficine.it

Brescia Chamber of Commerce No. 206463
Brescia R.E.A. No. 12005
Taxpayer's code 00629240177
VAT No.: 00573680980

The Code of Ethics describes the rules for achieving our goals in terms of the company's social responsibility.
continue »
DOWNLOAD PDF

EU Funded Project 4.0
ALA OFFICINE SPA has launched a project to modernize the company's production department financed by the European Union.
continue »
DOWNLOAD PDF


ALA OFFICINE SpA obtained certification for the first time in 1996 of its Corporate Quality Management System in accordance with UNI EN ISO 9001...
continue »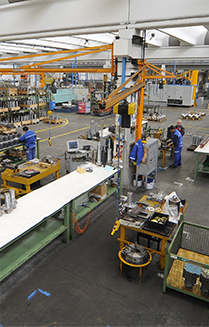 NEWS
GIS 2023
We will be present at the GIS 2023
continue »
INTERMAT 2024
We will attend the Intermat 2024 Fair which will be held in Paris from 24 to 27 April 2024.
We are waiting for you!
continue »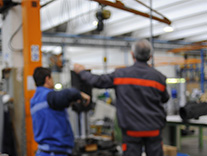 OUR VISION
Orientamento al cliente

Leadership

Attenzione al personale

Approccio per processi

Miglioramento continuo

Decisioni basate sulle evidenze

Rapporto con i fornitori
continua »
CONTACTS
Contact us now!
For more information or to ask for a quotation:
send an E-mail to
info@alaofficine.it
or contact us by telephone at: +39 030 918223
or fill in the form below: